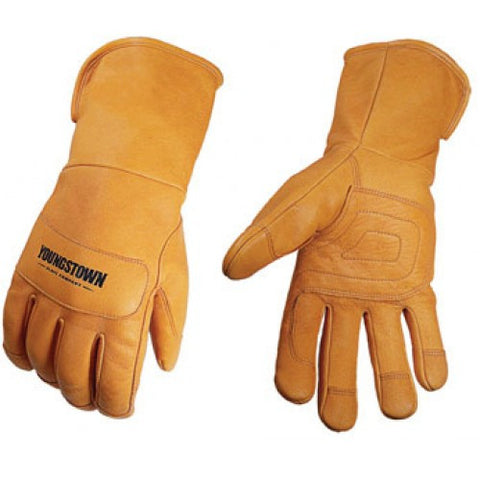 Youngstown 4" Cuff Utility Glove (54-11324560)
SKU:
54-11324560-S
Description:
*Orders for sizes Medium, Large, and XL received by 12:00/Noon EST ship same business day. After 12:00/Noon EST ship next business day. 
**Orders for sizes Small and 2X usually ship in 7 to 14 days
- Youngstown's Leather Utility Plus is made of 100% high quality goatskin leather sewn into an ergonomic, 3-D performance glove pattern with superb dexterity and durability.
- The result is increased efficiency, productivity, comfort and safety for workers.
- Meets NFPA 70e – 2012 Standard
     - ARC-RATED 20.8 cal/cm² (HRC) 2
     - 4" Safety Cuff for Wrist Protection
     - Durable High-Quality 0.9mm Goatskin Leather
     - Ergonomic, 3-D Performance Glove Pattern Form-Fits to Hand
     - Extra Wide Pattern Reduces Hand Fatigue and Increases Comfort
Best Sellers
Buckingham's newly designed, patented bucket hook ca...

The Buckingham Economy Linemen Kit was designed for ...
*Orders received by 12:00/Noon EST ship same busines...