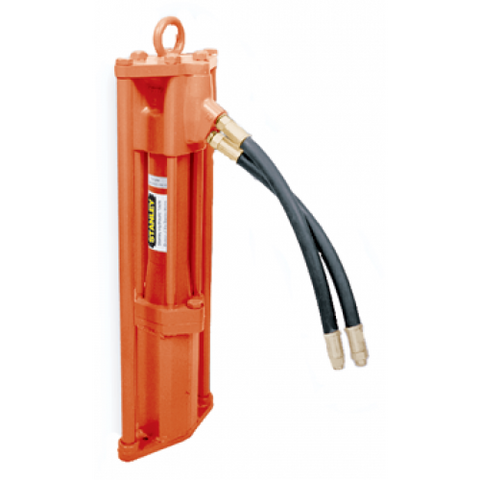 Stanley PD45 Post Driver (79-PD45132)
SKU:
PD45132
Description:
*Orders received by 12:00/Noon EST ship same business day. After 12:00/Noon EST ship next business day.
 -PD45 SPECIFICATIONS:
- Application: Drives a variety of shapes and sizes of sign posts
- Capacity: U-Channel Posts, Square Posts, Round Post, Delineators
- Hyd. Flow: 7-9 gpm / 26-34 lpm
- Weight: 65 lbs / 29 kg
- Length: 30 in. / 76 cm
- Width: 10 in. / 25 cm
- Connection: 3/8 in. flush face quick disconnect couplers included
- The PD45 features dual guiding handles, a lifting eye and integral On/Off Valve
- Integral triggers run the full length of the handles and are spring loaded to the OFF position
-  Available to drive DOT required breakaway posts to within 4 inches / 100 mm above ground level
Best Sellers
Buckingham's newly designed, patented bucket hook ca...

The Buckingham Economy Linemen Kit was designed for ...
*Orders received by 12:00/Noon EST ship same busines...