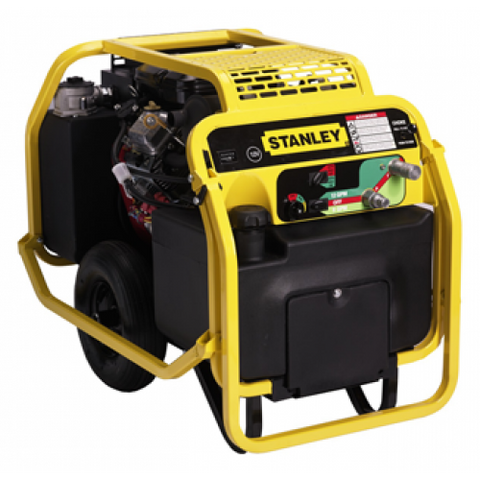 Stanley HP8 Hydraulic Power Unit (79-HP8BD)
SKU:
HP8BD
Description:
*Orders usually ship in 7-14 business days
-The HP8 power unit is engineered for continuous professional use and is optimized to deliver ideal flows and pressure to both type 1 and type 2 hydraulic tools.
-Its powerful 18 HP Briggs and Stratton engine and best-in-class cooling system deliver the power and heat rejection pros need to keep tools working uninterrupted all day in all types of conditions.
-This unit features a computerized all-electric throttle control system that idles down the engine when tools arent running, saving fuel and extending service life.
-This dependable operation makes the HP8 the workhorse of the industry.
- Output Flow: 5 or 8 gpm
***Purchase price includes freight shipping
Best Sellers
Buckingham's newly designed, patented bucket hook ca...

The Buckingham Economy Linemen Kit was designed for ...
*Orders received by 12:00/Noon EST ship same busines...