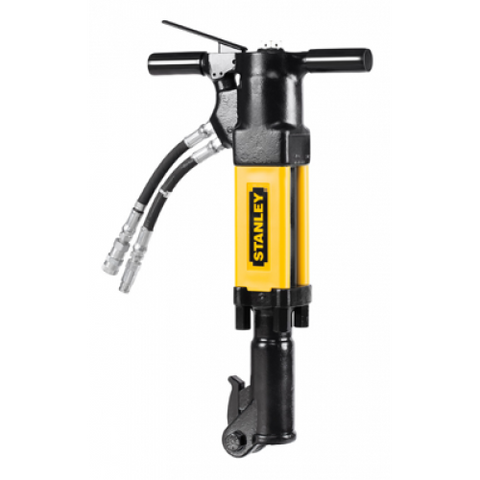 Stanley BR87 Hydraulic Breaker (T-Handle) (79-BR87120)
SKU:
BR87120
Description:
*Usually ships within 7 to 14 days.
- The BR87 is a heavy duty tool for work in the 90 pound class and above
- It is highly productive in utility construciton, street maintenance, repair of water and gas mains, and general contracting jobs
- Easi-Ride™ foot, offered on the BR87 absorbs and controls tool bit bounce, greatly reducing operator fatigue
- A feathering on/off valve controls speed, making start up and initial tool placement easy
- Diaphragm accumulator provides trouble free operation with system back pressures up to 250 psi (17 bar)
- Accumulator on the BR87 can be serviced without disassembling the tool
- Operates on open center system in 1-1/8" shank hex size
- Tool Weight: 84 LBS.
Best Sellers
Buckingham's newly designed, patented bucket hook ca...

The Buckingham Economy Linemen Kit was designed for ...
*Orders received by 12:00/Noon EST ship same busines...