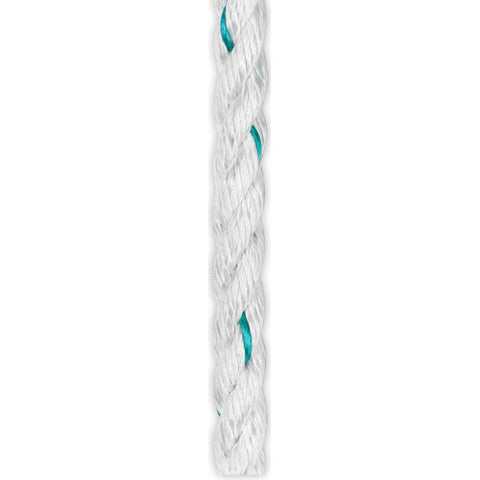 Samson 3/4" Pro-Master - 3 Strand - (87-446)
SKU:
87-446-150
Description:
*Orders received for 150 Ft Lengths by 12:00/Noon EST ship same business day. After 12:00/Noon EST ship next business day.
**Other lengths usually ships within 7 to 14 days.
- This 3-strand rope is firm and balanced with superior hand and lock-grip holding capability
- It offers flexibility but keeps its shape - even with heavy use
- The combination of spun and filament polyester creates a rope with low stretch and excellent knot holding
- The constructions firmness virtually eliminates the hockling tendency of standard lay 3-strand ropes even in long, continuous lengths
- Fiber: Ultra Blue Polyolefin-Polyester Blend
- Diameter: 3/4"
- Average Strength: 10,00 lbs
- Minimum Strength: 9,000 lbs.
- Weight per 100 ft: 13.9 lbs.
- Splice: 3-Strand
Best Sellers
Buckingham's newly designed, patented bucket hook ca...

The Buckingham Economy Linemen Kit was designed for ...
*Orders received by 12:00/Noon EST ship same busines...