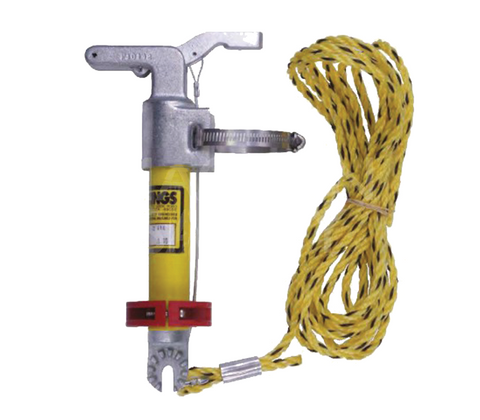 Remote Spray Can Holder with Universal Fitting - (53-10115)
SKU:
53-10115
Description:
Free sticky switch gear. Loosen rusted bolts and corroded pole line hardware. Eliminate bee and wasp nests. Apply spray paint in otherwise inaccessible places. Products supplied in pressurized spray cans can be safely applied around energized apparatus from the ground, pole, or bucket truck. The spray can holder will work with any size spray can. Can be used at any angle. Supplied with 30 of 1/4" polypropylene rope. Weighs 1.5 lbs.
Best Sellers
Buckingham's newly designed, patented bucket hook ca...

The Buckingham Economy Linemen Kit was designed for ...
*Orders received by 12:00/Noon EST ship same busines...