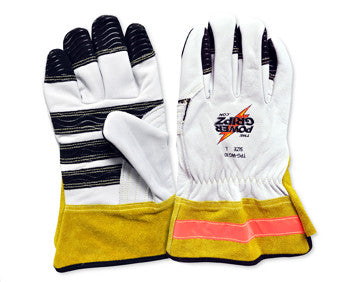 POWER GRIPZ-Rugged All-Leather Work Gloves (54-TPG-WG10B)
SKU:
54-TPG-WG10B-M
Description:
*Usually ships within 7 to 14 days.
Patented Silicone-ribbed fingertip and palm grip pads provide superior gripping power, duraability and unmatched tactile control for picking up small parts.
Type: All cowhide leather
Length: 10″
Sizes: Medium, Large & Extra Large
Style: Unlined
Best Sellers
Buckingham's newly designed, patented bucket hook ca...

The Buckingham Economy Linemen Kit was designed for ...
*Orders received by 12:00/Noon EST ship same busines...