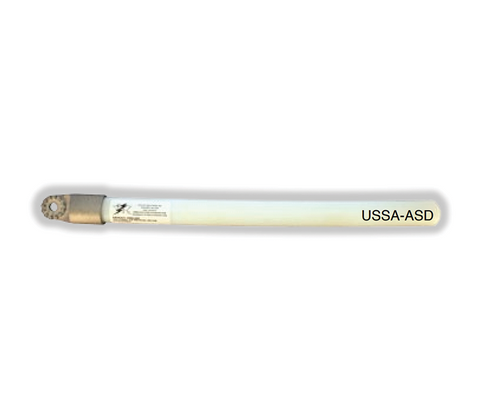 Polymeric Ice Removal Tool - USSA-ASD
SKU:
USSA-ASD
Description:
*Usually ships within 7 to 14 days.
Features:
• Heavy duty white polymeric material
• aluminum end attaches to any spline end equipped hot stick
Before you destroy the end section of a hot stick, attach the Polymeric Ice Removal Tool and safely remove Ice and debris from overhead lines and equipment.
Best Sellers
Buckingham's newly designed, patented bucket hook ca...

The Buckingham Economy Linemen Kit was designed for ...
*Orders received by 12:00/Noon EST ship same busines...