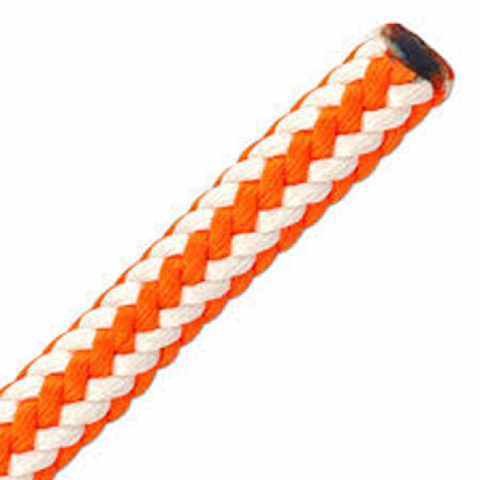 Teufelberger 1/2" Safety Blue High-Vee 16 Strand - (87-537)
SKU:
87-537-120
Description:
*Orders usually ship in 7-14 business days.
- Safety Blues High-Vee ropes are tightly plied, polyester 16-strand lines that offer a smooth, snag-resistant surface
- Polyolefin yarns in the core of each High-Vees cover strand reduce weight and improve handling
- Twisted parallel blue yarns, in a trademark blue core, allow the rope to stay firm and round while in use
- The core of the High-Vee also acts as a warning flag, if the cover is ever cut
- The tough, durable cover is treated with a protective finish that minimizes abrasion and maximizes rope life
-  The lower tensile strength difference of Safety Blue High-Vee is due to the color-dyed cover yarns
- 7,000 tensile
Best Sellers
Buckingham's newly designed, patented bucket hook ca...

The Buckingham Economy Linemen Kit was designed for ...
*Orders received by 12:00/Noon EST ship same busines...