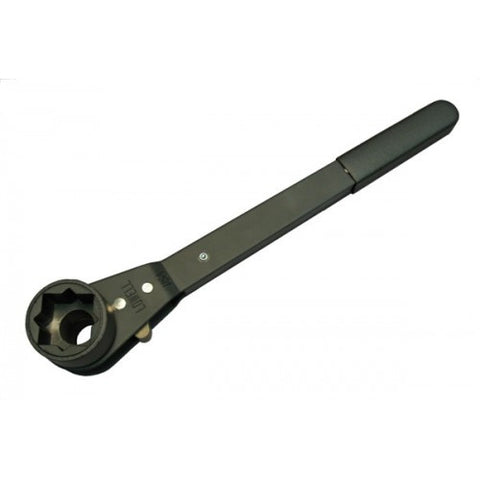 Lowell 17" Transmission Wrench (98-152)
SKU:
98-152
Description:
*Orders usually ship within7-14 business days.
- Two-Square wrench fits 1-5/16" and 1-1/2" nuts and bolts
- Bolt-thru design lets bolts pass entirely through sockets and arm head so nuts can be secured on any threaded length
- Heavy duty ergonomic 17" handle makes work more comfortable
- Coated with epoxy paint for durability and easy cleaning
- Reversing control in head
- Weight: 3.5 lbs
- 100% made in the USA
Best Sellers
Buckingham's newly designed, patented bucket hook ca...

The Buckingham Economy Linemen Kit was designed for ...
*Orders received by 12:00/Noon EST ship same busines...