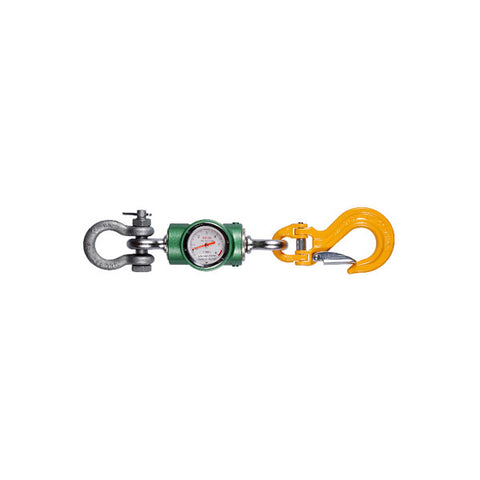 Lincoln Hoist Tension Meter (86-A30S)
SKU:
A30S
Description:
*Usually ships within 7 to 14 days.
Analog mechanical design (no batteries or LCD) which improves performance in all conditions
Much smaller than competing mechanical designs
Standard units come with installed fittings ready to hook up to hoist and wire grip
Tension meters come in 4 different capacities to fit your needs
Gunnebo Johnson hooks are standard equipment on all 4 models
Meters are shipped in rugged ABS cases with laser cut foam interior for a snug and protective fit
Product Specifications
Capacity: 6,000 lbs
Graduation: 100 lbs
Length: 10"
Eye Diameter: 1-1/8"
Overall Length with End Fittings: 17-3/4"
Weight: 4-3/4 lb
Meter plus End Fitting Weight: 8 lbs
Best Sellers
Buckingham's newly designed, patented bucket hook ca...

The Buckingham Economy Linemen Kit was designed for ...
*Orders received by 12:00/Noon EST ship same busines...