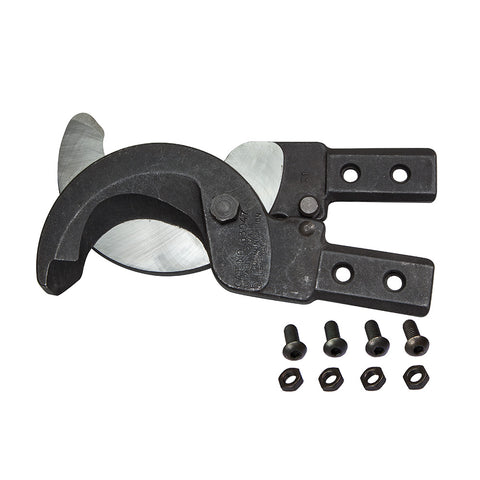 Klein Replacement Cable Cutter Head for 63045 (94-63090)
SKU:
94-63090
Description:
*Usually ships within 7 to 14 days.
Replacement head cuts 1000 Cu, 1200 Al
Fits Kleins 32 (813 mm) Standard Cable Cutter (Cat. No. 63045)
Jaws are forged tool steel with black-oxide finish for long life
Heavy-duty pins in head serve as blade-stops
Hook-jaw blades grab and hold cable while shear-cutting action makes clean cuts
Make a clean, even cut for ease in fitting lugs and terminals
Not designed for cutting steel or ACSR
Product Specifications
Type: Cable Cutter Head Replacement
Application: Replacement Cutter Head for Cat No. 63045
Special Features: Lightweight, Yet Efficient Shear-Type Cable Cutters
Cutting Capacity: MCM Cable: 1000 Copper, 1200 Aluminum; Soft Cable: 1-3/4" (44.5 mm) Diameter
Wire Type: 3.3 lb (1.5 kg)
For Use With: 63045
Weight: 3.3 lb (1.5 kg)
Best Sellers
Buckingham's newly designed, patented bucket hook ca...

The Buckingham Economy Linemen Kit was designed for ...
*Orders received by 12:00/Noon EST ship same busines...