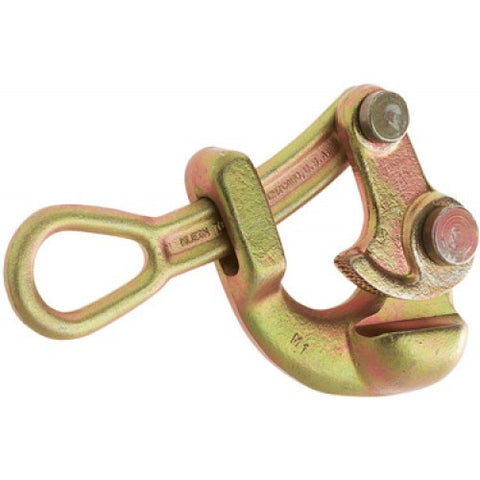 Klein Messenger & Guy Strand Havens Grip - .06"-.25" Cable (94-1604-10)
SKU:
94-1604-10
Description:
*Usually ships within 7 to 14 days.
- Designed for use when light, compact grip is desired and where cable deformation is not a factor
- Gripping pressure of the knurled jaw is applied to 1/4" cable area
- For pulling messenger and guy strand
- Min-Max cable dia: .06" - .25"
- 2,500 lb maximum safe load
Best Sellers
Buckingham's newly designed, patented bucket hook ca...

The Buckingham Economy Linemen Kit was designed for ...
*Orders received by 12:00/Noon EST ship same busines...