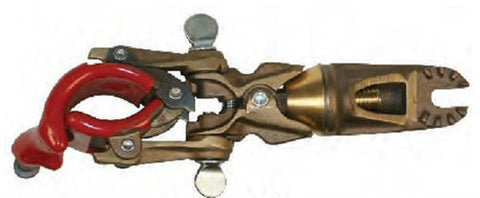 Hastings Universal Adjustable Fuse Puller-large (53-5455-57)
SKU:
53-5455-57
Description:
*Usually ships within 7 to 14 days.
UNIVERSALADJUSTABLEFUSEPULLER - LARGE
• Fits fuse tubes 7/8" to 2" diameter
• Jaws are plastic coated
Hotstick adaptable fuse puller used to change out fuse tubes. Plastic coated jaws provide resistance to corrosion and extended life. Fits fuses 7/8" diameter to 2" diameter.
Best Sellers
Buckingham's newly designed, patented bucket hook ca...

The Buckingham Economy Linemen Kit was designed for ...
*Orders received by 12:00/Noon EST ship same busines...