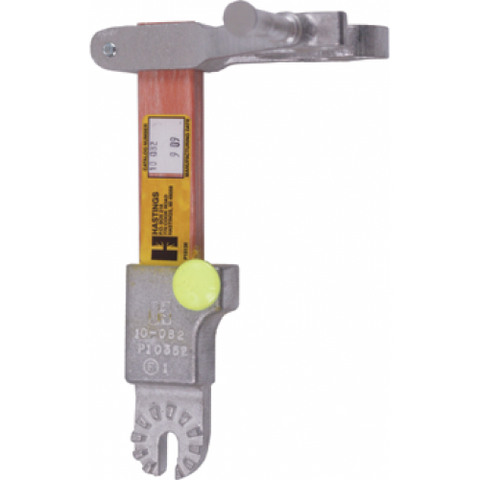 Hastings Fuse Claw (53-10-082)
SKU:
10-082
Description:
*Usually ships within 7 to 14 days.
- Designed for installing, removing, and changing out cutout fuse barrels
- Cradle design to stabilize fuse barrel during lifting
- Cradle is reversible so hook can be adapted for right handed or left handed operation
- Spring loaded tabs to hold fuse barrel in place and minimize movement
- Fiberglass dielectric main body
- Standard universal fitting for use with all tel-o-poles and universal sticks
- Designed to fit/install standard 100 amp cut-out fuse barrels
- Weight: 15 oz.
Best Sellers
Buckingham's newly designed, patented bucket hook ca...

The Buckingham Economy Linemen Kit was designed for ...
*Orders received by 12:00/Noon EST ship same busines...