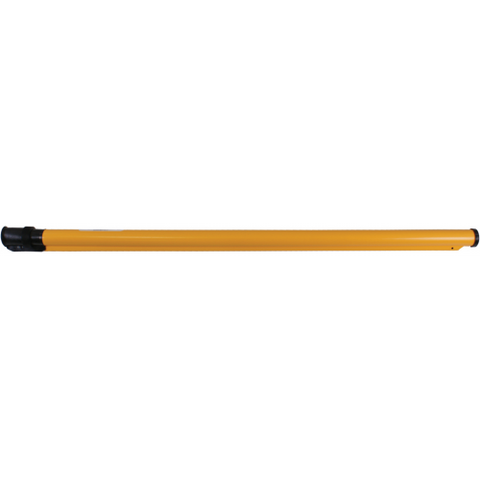 Hastings 5 Line Guard (53-6050)
SKU:
6050
Description:
*Usually ships within 7 to 14 days.
- LINE GUARDS - POLYETHYLENE
- Light weight - 1/3 the weight of similar rubber hoses
- Snap together feature with male and female connecting ends
- High visibility yellow color
- Easy to clean - smooth polyethylene surface
- Features a larger I.D. than traditional rubber hoses (1.77 inches compared to 1.25 inches)
- Excellent UV properties
- This product has a black inner layer and yellow outer layer of material, if either layer should wear in such a manner that the color from the opposite layer is visible, the product must be taken out of service.
- Brush contact only 
- Length: 5
- Rating: covered phase to covered phase: 15 KV
- Rating: covered phase to ground: 8.4 KV
- Class: 2
- Weight: 1.9 LBS
Best Sellers
Buckingham's newly designed, patented bucket hook ca...

The Buckingham Economy Linemen Kit was designed for ...
*Orders received by 12:00/Noon EST ship same busines...