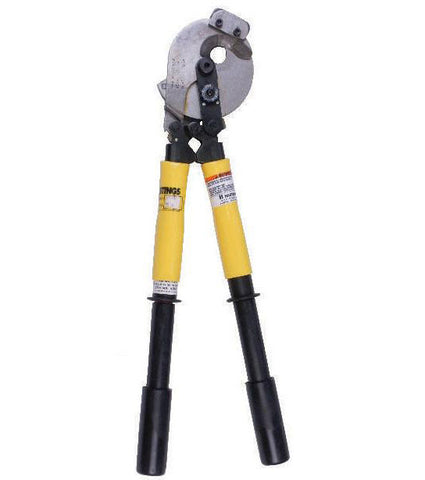 Hand Operated Ratchet Cutters - (53-10207)
SKU:
53-10207
Description:
Smaller than the typical chain style ratchet cutter. Larger than the hand held style for inside electricians. Lightweight. Offset cutting head. Selection lever to open or close jaws. Ratchet drive mechanism requires less force and leverage when cutting. Handle plunger allows for fast advance or fast retraction. Heat treated jaws. ACSR cutters include a keeper on the upper jaw to prevent blade separation while cutting. Overall length: 23". Maximum Jaw Opening: 1.875". Maximum Cable Cut: 954 ACSR. Weighs 5.7 lbs.
Best Sellers
Buckingham's newly designed, patented bucket hook ca...

The Buckingham Economy Linemen Kit was designed for ...
*Orders received by 12:00/Noon EST ship same busines...