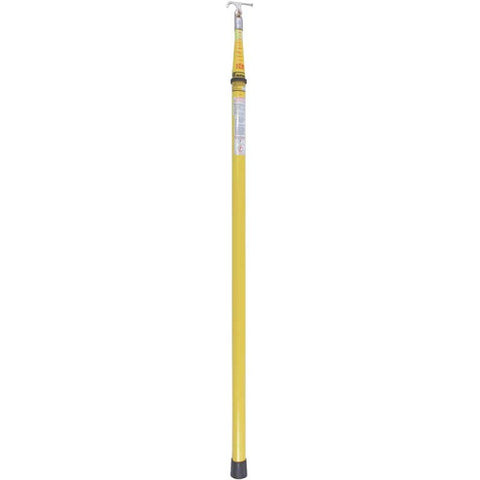 Combination Tel-O-Pole Hot Stick & Measuring Stick - 53-EV30
SKU:
53-EV30
Description:
*Usually ships in 7 to 14 business days.
One stick does it all, the heavy duty Tel-O-Pole II and measuring stick, all in one. Available in English or Metric graduations. Open and close switches, disconnects, line fuses, cut outs, as well as measure elevated heights. Eye-level reading, no calculations required, the read-height is shown at the top of the next collapsed section. Markings are printed in large easy to read numbers. English models are in feet and inches. Metric models are in meters and centimeters. Measures 60 extended. Measures 66" retracted. Base diameter: 2.07". Weighs 10 lbs.
Best Sellers
Buckingham's newly designed, patented bucket hook ca...

The Buckingham Economy Linemen Kit was designed for ...
*Orders received by 12:00/Noon EST ship same busines...