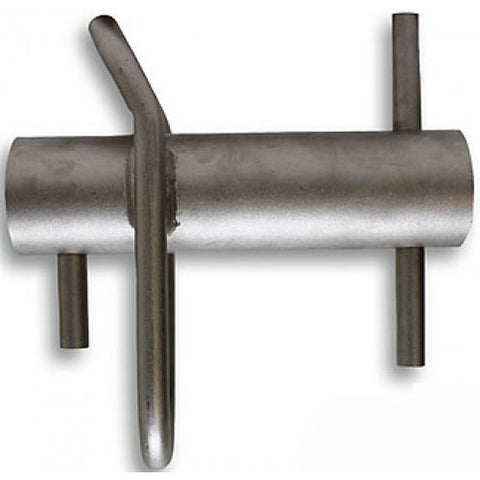 Buckingham XL Port-A-Wrap III - 601XN
SKU:
601XN
Description:
Buck Port-A-Wrap XL is a compact rope friction devices designed for lowering heavy objects from height in a controlled and predictable manner.
*Orders received by 12:00/Noon EST ship same business day. After 12:00/Noon EST ship next business day.

The Buck Port-A-Wrap has been widely popular among the modern-day arborist. Old school arborists used to lower heavy wood by wrapping their rigging lines around nearby trees, causing damage to trees and often causing accidents. With the Buck Port-A-Wrap XL, lowering heavy wood can be controlled and done at a much faster pace while also lowering the potential for an accident. The user-friendly design also makes attaching rigging lines a breeze!
The Port-A-Wrap XL features:
Based on the original Buckingham Port-A-Wrap III, the Port-A-Wrap XL is bigger and stronger and still features the same great benefits.
The 601XN maintains a proper bend ratio on the lowering line allowing maximum strength and friction control.
With a 7/8″ lowering rope capacity, the longer nickel plating over steel tube has ample room for wraps.
Many of those who work on towers are now beginning to use the port-a-wrap as a cost-effective friction control device. Some uses include:
By simply attaching the port-a-wrap to the base of a tower, you can use it to safely lower loads (like a set of bells) from an elevated location.
The additional eye allows the user to attach a set of rigging blocks like the Buck Riggers or the Buck Side Swivels to raise loads prior to lowering them.
Tie off/redirect cleats allow users to snub off a load.
It also redirects the rope allowing the user to operate the port-a-wrap without being underneath the load.
The Buckingham Port-A-Wrap XL features a 12,000 lb. working load limit, as opposed to both the small (601N for 5/8" rope) and large (601LN for ¾" rope), has a 3,600 lb. working load limit.
Product Specifications
| | |
| --- | --- |
| Product Number: | 601XN |
| Product Name: | Port-A-Wrap XL |
| Material: | Nickel-Plated Steel |
| Length: | 13" |
| Height: | 14" |
| OD: | 3.5" |
| Width: | 5.25" |
| Weight: | 18 lbs. |
| Max Rope Size: | 7/8" Rope |
| MBS: | 60,000 lbf. |
| WLL: | 12,000 lbf. |
| Safety Factor: | 5 |
| Made In USA?: | Yes |
Product Videos

Buckingham Port-A-Wrap (DOWNLOAD)
Instructions & Warnings
601 & 601L Series Port-a-Wrap Instructions
Best Sellers
Buckingham's newly designed, patented bucket hook ca...

The Buckingham Economy Linemen Kit was designed for ...
*Orders received by 12:00/Noon EST ship same busines...