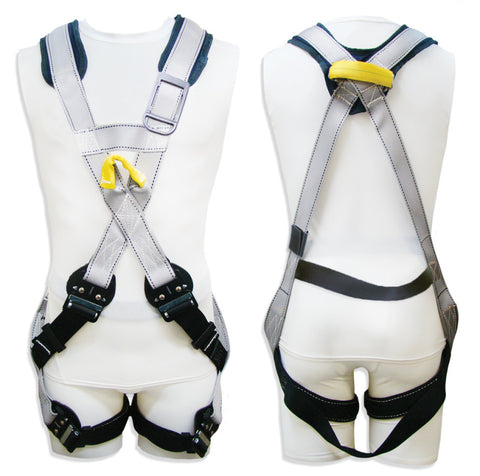 Buckingham X STYLE FULL BODY HARNESS (41-603S8C700K4)
SKU:
603S8C700K4-S
Description:
*Product usually ships in 7-14 business days.
An 'X' style full body mini back pad harness that offers comfort and ease in donning. Unique shoulder pads are made from sateen fabric with fire resistant padding. Features patented quick connect buckles at the front and leg straps for easy donning, a web loop at the sternum and a 5000 lb rated Nylon dorsal loop that eliminates metal and allows user to girth hitch their energy absorber (can be ordered with a dorsal dee).
Meets ASTM F887 Electric Arc Performance Requirements and is manufactured to meet ANSI Z359.11-14 standards and meets OSHA 1926.954(b)(1)(ii).
Best Sellers
Buckingham's newly designed, patented bucket hook ca...

The Buckingham Economy Linemen Kit was designed for ...
*Orders received by 12:00/Noon EST ship same busines...