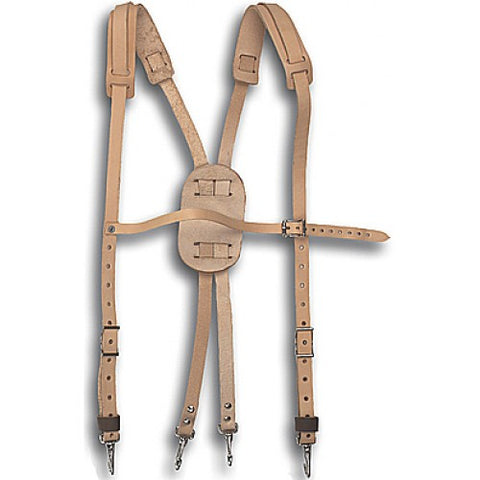 Buckingham Leather Suspenders (41-6258)
SKU:
6258
Description:
*Usually ships within 7 to 14 days.
- Leather Suspenders with shoulder pads made to support the weight of the belt and tools
- Uses a snap hook with a flat keeper to prevent the snap from disengaging accidentally
- 25 lbs max support weight
- One size fits all
- Suspenders may be ordered, at an additional charge, to match body belt but will NOT ship same day - Black
Instructions & Warnings:
Non-Man Rated Gut Straps - 230155
Best Sellers
Buckingham's newly designed, patented bucket hook ca...

The Buckingham Economy Linemen Kit was designed for ...
*Orders received by 12:00/Noon EST ship same busines...