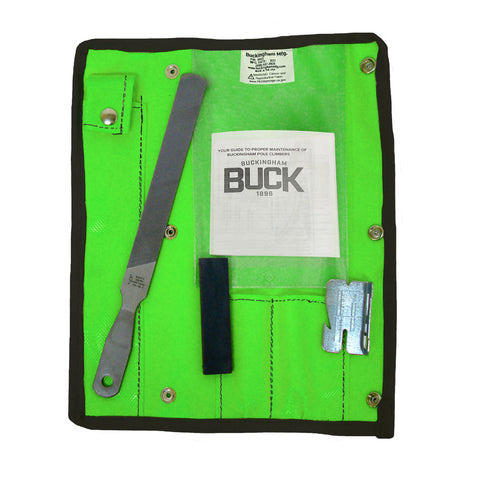 Buckingham Gaff Maintenance Kit - 6025
SKU:
6025
Description:
*Orders usually ship in 7-14 business days.
- Correctly shaped gaffs are essential for climbing safety
- Buckingham offers a gaff maintenance kit to safely and properly shape gaffs
- Kit includes:
6058 smooth, single cut file
6303 pole gaff gauge
6501 finishing hone
Guide to pole climber maintenance
Best Sellers
Buckingham's newly designed, patented bucket hook ca...

The Buckingham Economy Linemen Kit was designed for ...
*Orders received by 12:00/Noon EST ship same busines...