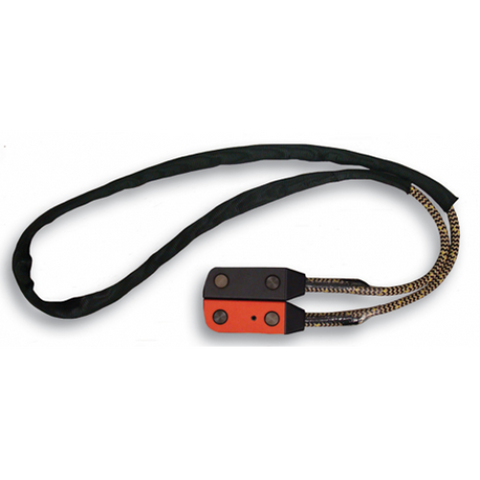 Buckingham BuckBlocks Climbing System - 5006S-6
SKU:
5006S-6
Description:
**Orders received by 12:00/Noon EST ship same business day. After 12:00/Noon EST ship next business day. 
The BuckBlock™ Climbing System was designed in conjunction with Arborists Scott Winningham and Scott Prophett, made by Arborist for Arborist.
Designed to ease climbing while reducing premature wear on climbing lines and eliminate damage to tree limbs that is created from friction.
Allows user to install the blocks high into a tree without climbing
Blocks are set and removed from the ground or another tree using a plastic ball or throwline and throw bag
Dual housings are colored to distinguish which block has small opening to anchor the plastic ball for setup
Once system is set, the two part rope channel snaps together using powerful magnets within the self-aligning frame.
Engineered to be lightweight, provide better bend radius for rope, and improve running surface with its dual rotating sheaves.
The BuckBlocks™ Climbing System is designed to be used by an individual with a maximum weight of 350 lbs. when fully equipped. Sheave capacity: 1/2″ climbing rope. Available in a variety of sizes.
*Make sure to check out Bucks Assortment of throw bags and line for even more accessibility for setup.
Instructions & Warnings:
5006S BuckBlocks™
Best Sellers
Buckingham's newly designed, patented bucket hook ca...

The Buckingham Economy Linemen Kit was designed for ...
*Orders received by 12:00/Noon EST ship same busines...