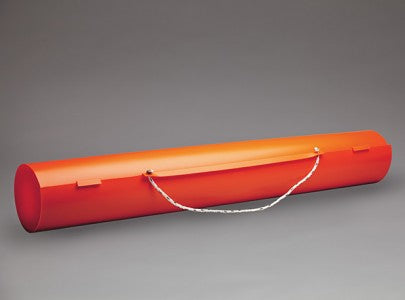 Bierer Pole Guard, 6" - 14" Diameter & 6 Overall Length - (B-PG72)
SKU:
B-PG72
Description:
6ft Pole Guard Class V 48kV Guarded Phase to Phase (6" to 14" dia) - Highly visible orange pole guard covers are used to protect workers from accidental contact with a bare conductor when setting or removing poles in an energized work area. They can also be used to cover poles when performing energized maintenance in an insulated bucket, pole platform or hot sticking.
*Usually ships in 7 to 14 days. 
Class 5 rating
Rated max use voltage of 48.3kV guarded phase to guarded phase or 27kV phase to ground.
Allows use for applications up to 46kV system voltage
High Density Polyethylene:
Completely recyclable HDPE material
Excellent chemical resistance properties
Superior electrical insulation properties
Excellent cold and hot weather properties
Best Sellers
Buckingham's newly designed, patented bucket hook ca...

The Buckingham Economy Linemen Kit was designed for ...
*Orders received by 12:00/Noon EST ship same busines...