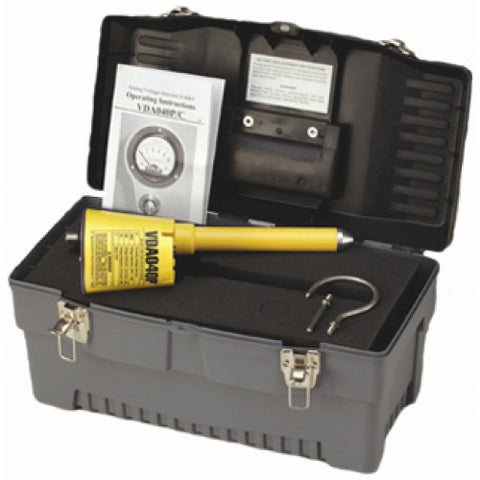 Bierer 40KV Analog Voltage Detector (50-VDA040P)
SKU:
50-VDA040P
Description:
*Usually ships within 7 to 14 days.
- A dual application analog voltage detector
- Detects 0-40kV line to ground ( 0-69kV Phase to Phase)
- A proximity or direct contact on overhead and underground systems
- Easy to read analog scale
- Detect voltage from the ground on bare overhead lines when hand held
- Test secondary voltage on bare or insulated cables
- Test capacitive test points
- The detector indicates line to ground values for nominal or induced voltages
- The 5 - position selector switch is calibrated for height above ground to compensate for a capacitive coupling effect
- Shielded to minimize stray field interference
- For your safety, the detector includes overload protection up to 500kV
- Water resistant and strong construction designed to withstand wear
- Contained in a highly durable padded carrying case
Best Sellers
Buckingham's newly designed, patented bucket hook ca...

The Buckingham Economy Linemen Kit was designed for ...
*Orders received by 12:00/Noon EST ship same busines...