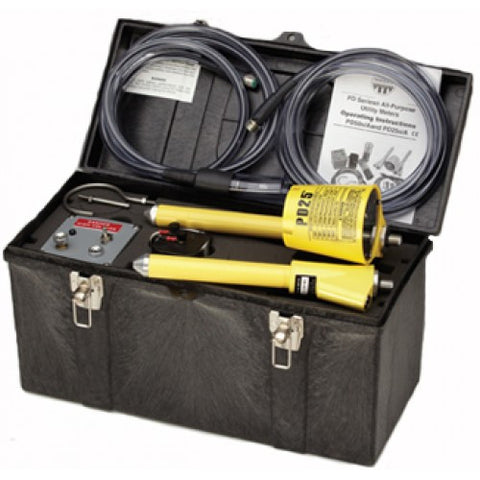 Bierer 25KV Digital Phasing Meter (50-PD25)
SKU:
50-PD25
Description:
*Usually ships within 7 to 14 days.
- Completely shielded interconnect cable (Insulated 35kV to Ground), that does NOT have to be held off of grounded or live objects for fear of shock or interfering with the reading
-Â Most accurate high voltage meters available with accuracy to +/- 1%
- Multiple Ranges 2kV, 20kV, 25kV
- Both probes are impact and water resistant designed to withstand wear
Best Sellers
Buckingham's newly designed, patented bucket hook ca...

The Buckingham Economy Linemen Kit was designed for ...
*Orders received by 12:00/Noon EST ship same busines...