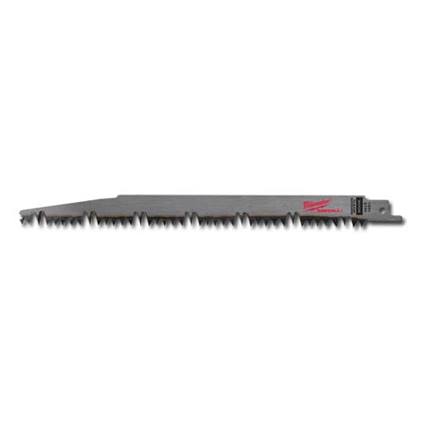 9" SAWZALL Pruning Blades (5pk) - (48-00-1301)
SKU:
48-00-1301
Description:
Our Pruning SAWZALL® Blades feature extra deep gullets for faster cutting. The MILWAUKEE® reciprocating saw pruning blade clears limbs, branches and green wood with 5 induction-hardened teeth per inch, providing long blade life. Our pruning saw blades have unique fleam ground teeth for clean cuts in both directions in wood, plywood, OSB and engineered lumber materials. These pruning blades for reciprocating saws are equipped with ½" universal tangs that fit all SAWZALL® Blades and thin kerfs for flexible cuts.
*Usually ships in 7 to 14 days.
PRODUCT SPECIFICATIONS
Best Sellers
Buckingham's newly designed, patented bucket hook ca...

The Buckingham Economy Linemen Kit was designed for ...
*Orders received by 12:00/Noon EST ship same busines...