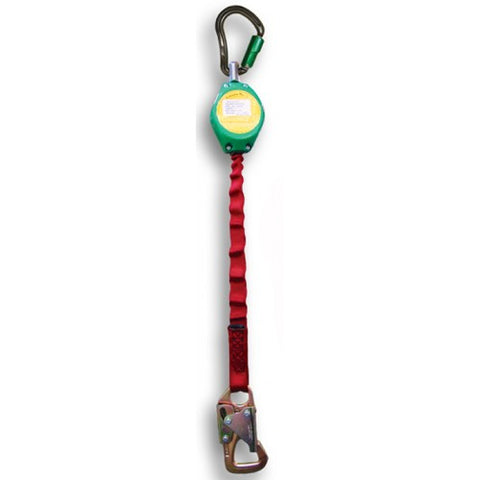 Buckingham Tie Back BuckLimiter (41-6008-74A+TC)
SKU:
6008-74A+TC
Description:
*Usually ships within 7 to 14 days.
- A personal fall limiter with tie back fuction designed to wrap around a suitable anchor structure 
- Features a triple locking aluminum carabiner with 3600 lb. gate and tie back locking snap 3618 with 3600 lb. gate load
- The light weight retractable unit is 1.9 lbs!!!!
- Its compact design uses advanced materials:
     - Aluminum alloy construction inside & outside: both the mechanism and housing made of corrosion resistant alloy
     - Tangle free swivel top for added mobility
     - 7 extension per retractable unit for expanded work area
     -  1" dyneema polymer fiber webbing - resistant to moisture, abrasions, UV light and chemicals   
     - A braking system designed for smooth consistent operation to prevent "jerky" lock-ups
     - No factory recertification required
    - Rated to 350 lbs. 
Best Sellers
Buckingham's newly designed, patented bucket hook ca...

The Buckingham Economy Linemen Kit was designed for ...
*Orders received by 12:00/Noon EST ship same busines...